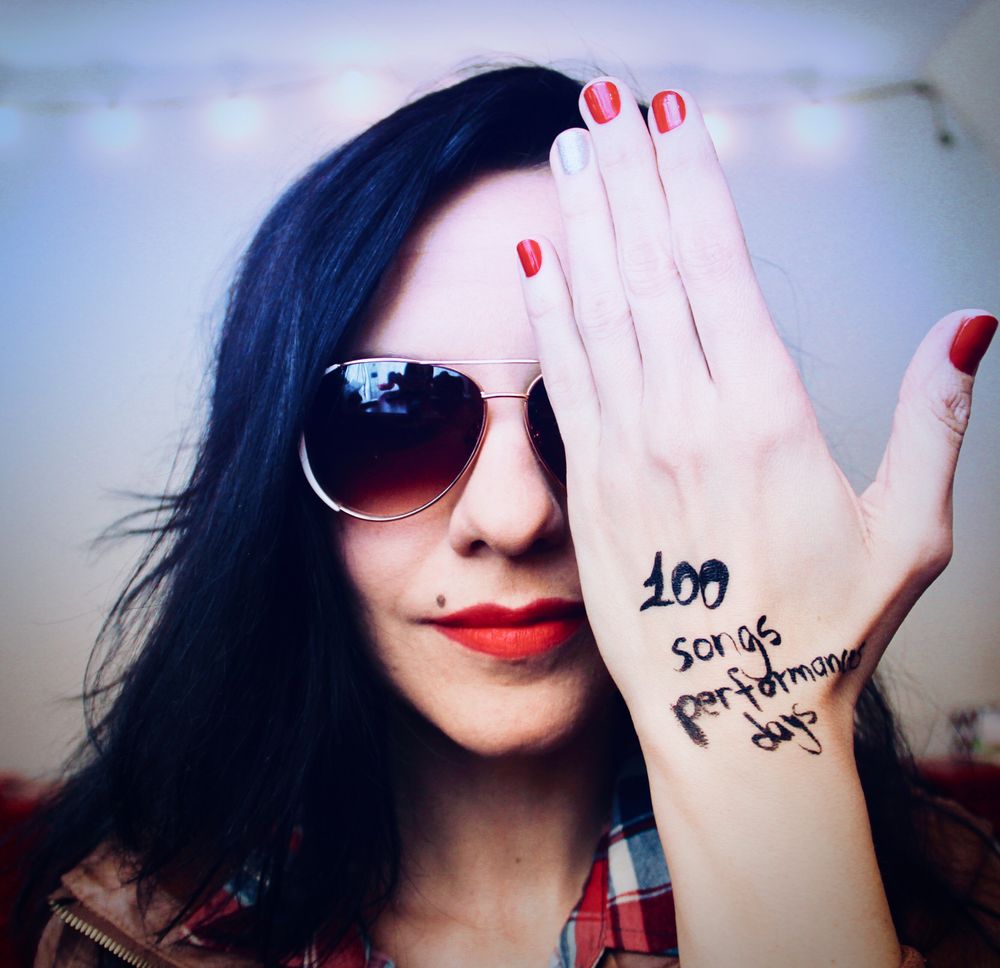 Greetings;-)  
I'm bursting at the seams with both excitement and gratitude!  I completed The 100 Project it just over 100 days . This is an incentive through which I  basically tricked myself back into doing my life passion, namely music. This is virgin project that launched me back into my music career. I challenged myself to compose 100 songs / snippets of music and I managed to perform each of these songs/snippets I just over  100 days.   
The 100 Project had 3 purposes and succeeded in: 
1. Challenging me to get back into the saddle with my music. 
2. Expanding my fanbase & getting my music out there. 
3. Enjoying interactive experiences with people in smaller settings while engaging fans to send striking words , inspirational topics or smartphone images which will serve as inspiration for the songs I will compose.