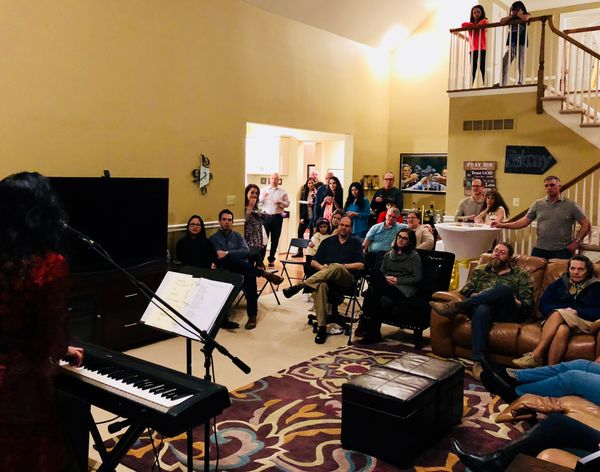 Hey there folks;-)
Some artists like myself, really prefer smaller intimate settings to large impersonal venues. I really enjoy personally connecting with people from different walks of life, hearing their stories and enjoying music & food together. Don't think your house is too small to host a concert. I've played in venues ranging from living rooms to banquet halls. Some folks enjoy hosting a concert in their back yard in the warm months and even in the beginning fall, next to a cozy bonfire. Host sometimes ask their guests to bring a plate of eats and drinks while others prefer to provide the food for their guests. This is totally up to you. There is no flat fee, only a suggested donation of $10-$20 per guest. I have also been using my concerts as way to raise funds for my latest project entitled Voice of the Speechless.
Why not invite me to perform at your house?
Here is an explanation below, followed by a short house concert booking form.