Host a house concert
Heya!
Some of you might know that I have thrown myself into the deep side by conceptualizing the 100 Project - 100 song snippets, 100 performances over a period of 100 days. I decided to take drastic action to combat my analyses paralyses by just doing it and going public with it to ensure that I am accountable. For way too long I have been guilty of painstaking perfectionism when it comes to my art. Everything had to be perfect, from how I imagined things should happen and what exactly it should look like. A few years later, I am sitting with a head that resembles a museum filled to the brim or unexpressed ideas, unwritten songs, half-finished projects and "unlived" experiences. 
This whole situation led me to becoming brutally strict with my thought life. I started identifying the restrictions I have brought upon myself through quantitive negative thinking, focusing on the challenges instead of what I have in my hand right now. I decided to take the plunge and I am hoping that this will inspire some of you who always procrastinate on pursuing your passion.
I met with my sweet friend Vicky Booysen, (also a South African) at a quaint coffee shop name Nourishing Storm Studio & Cafe in Hatboro. I'll be performing one of my 100 song snippets on the 10th of March at their open mic session as part of my 100 Project. Vicky is so kind to help me with event management.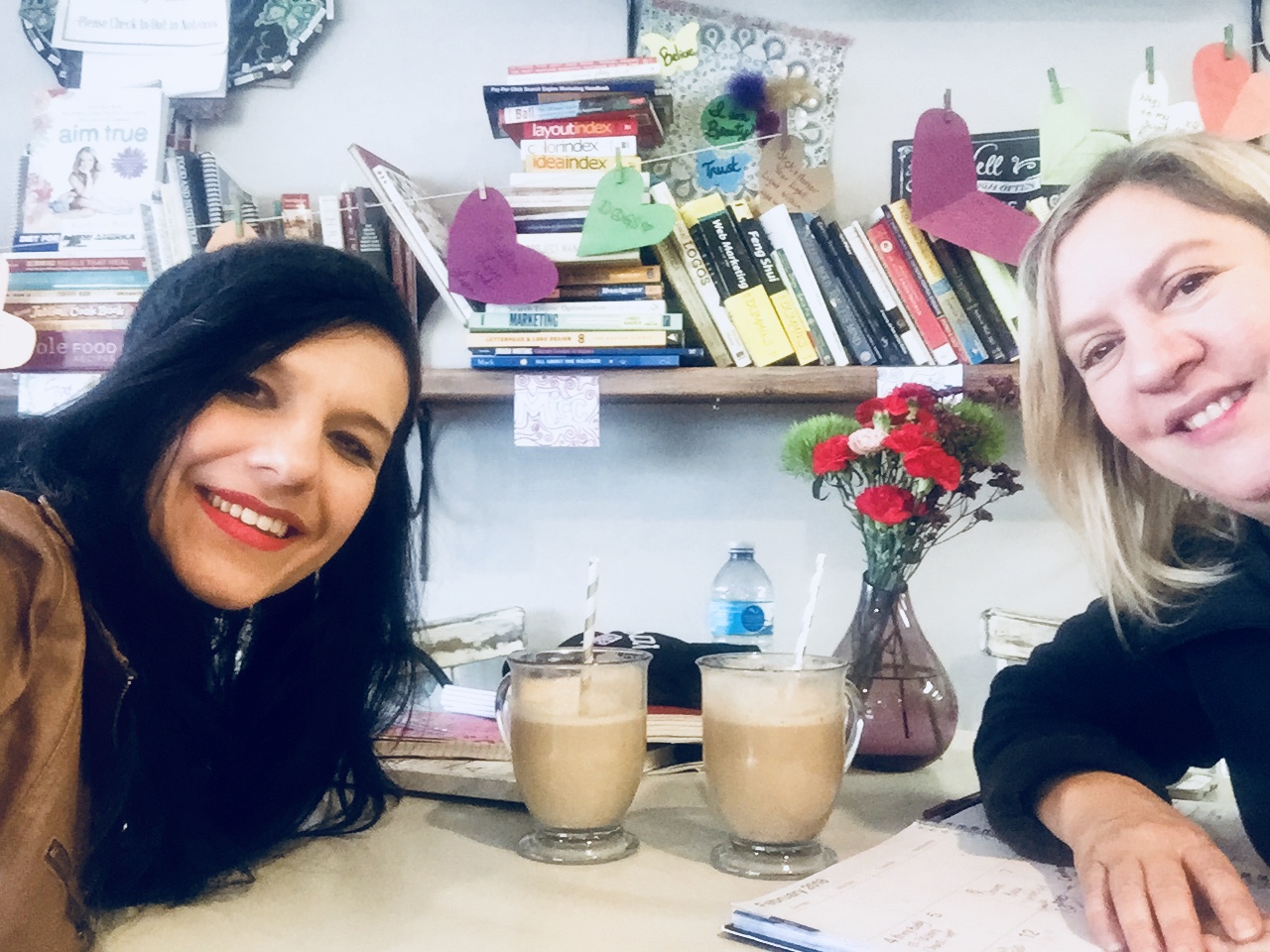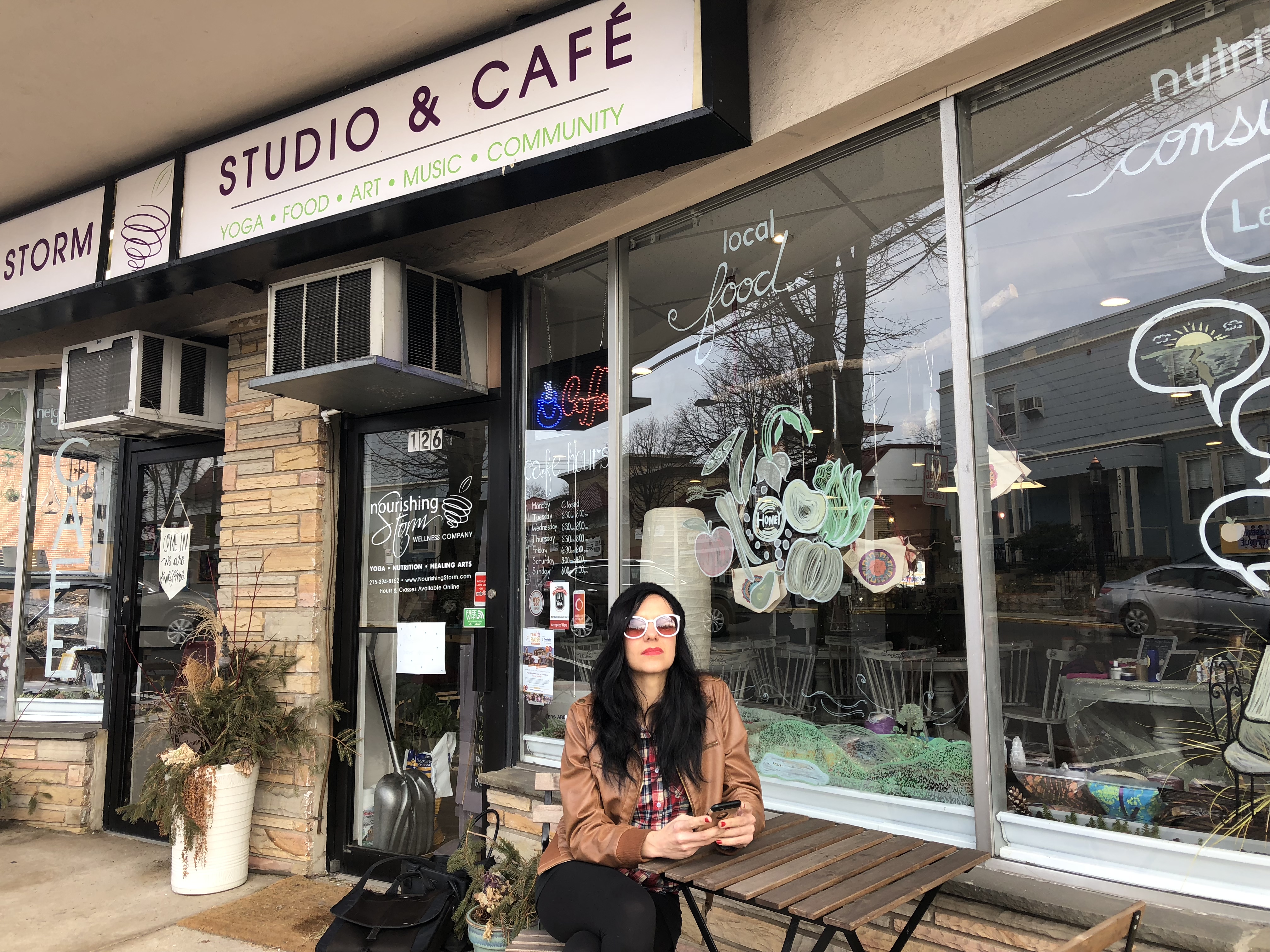 When I started working on my new website I needed new photos since I have gone from red to black hair and the only pictures I had was outdated, resembling the previous season. It has been a bit tight financially the past few weeks with no budget for a photographer so I asked myself how desperate I was for change and realized that the only one that can hold me back is me and my perfectionistic streak. So off I went to the thrift store and bought a couple of items ranging from $1.99 - $6,99. Total spent = $11. Later that night I put the kids to bed and went into the basement and fetched a friend of ours' home photography kit and assembled it in my room at 12am. I did make-up and hair and basically did a selfie photoshoot with my canon camera. The photoshoot took very long since the camera is old and I need to push the button, run to the backdrop and pose. I took a few pictures to show you the evidence;-)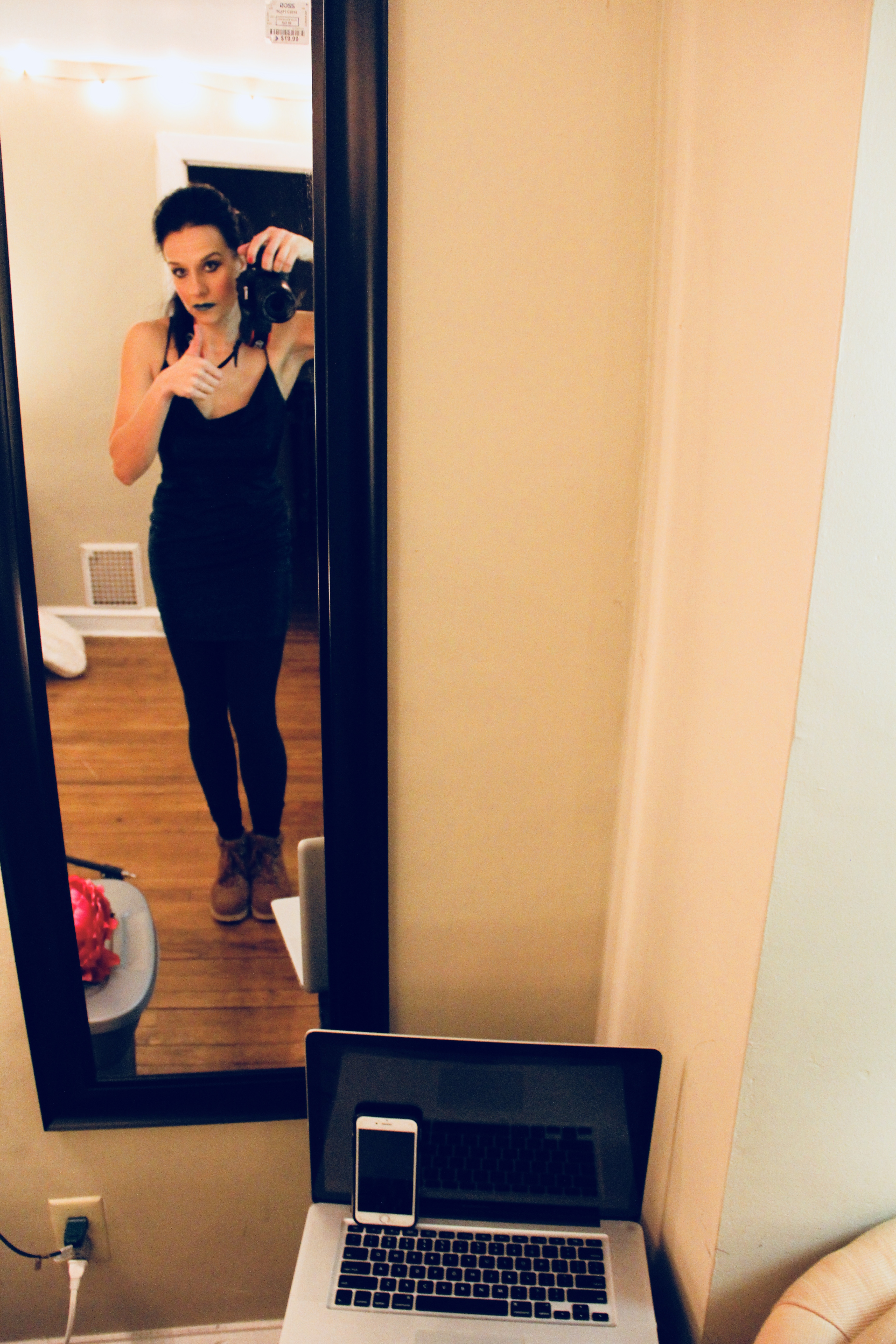 Long story short, this is about LIVING and taking ACTIOn and actually pitching for important events and experiences in my own life. Opportunities to express , to share and getting out there. The pictures could be a 1000 x better if I had the budget, the website's grammar could be flawless if I had an editor, but right now this is as good as it gets and I'm doing the best with what I have in my hand right now with the people around me right now. Time and energy are those two commodities that don't come and go like money does. This is me in a time capsule of NOW. Here are some of the pictures I took.